Switchable Smart Glass / Privacy Glass Walls
What is Switchable Smart Glass?
Switchable Smart Glass or Switchable Privacy Glass is a popular, stylish, and functional solution for those who want to transform their existing glass or new glass within their spaces into dynamic functional components that allows users to control privacy, IR heat, light and glare. Both Switchable Smart Film and Switchable Smart Glass solutions are available and can be used with both the NxtWall Flex and View Series demountable walls. The use of switchable glass can dramatically improve not only the aesthetics but also the physical environment of any office. No need for messy drapes or dust-catching blinds, switchable smart glass walls are easy to clean and block over 98% of harmful UV rays protecting people, furnishings and artwork. It also reduces solar heat by up to 40% translating into dramatic energy and cost savings.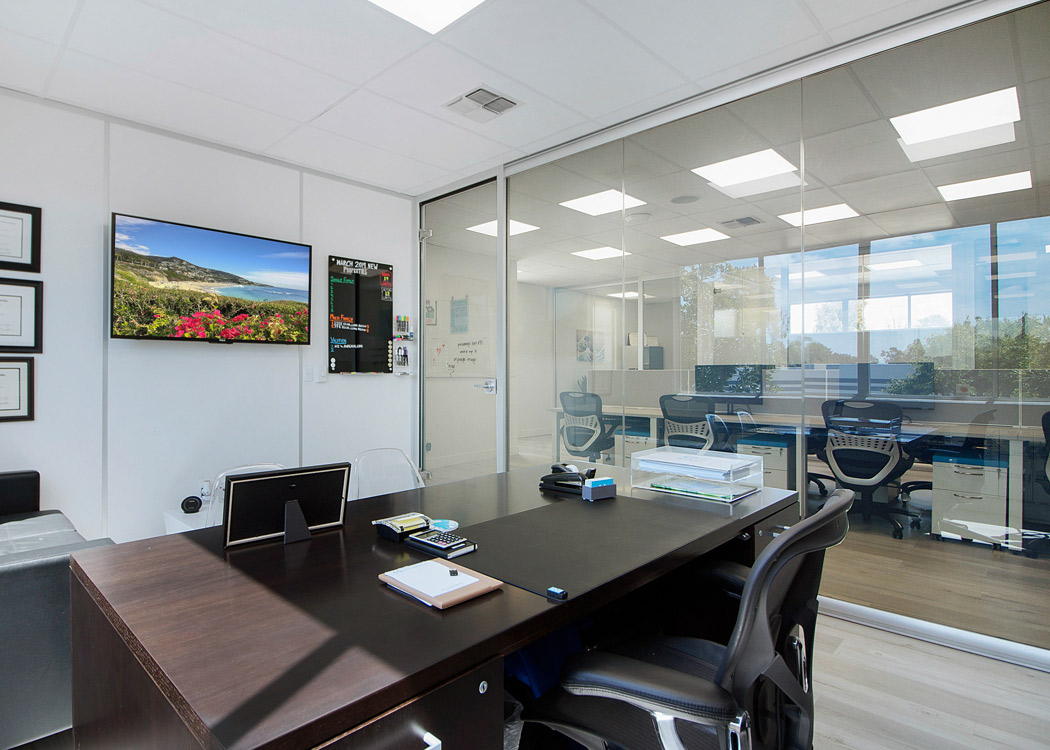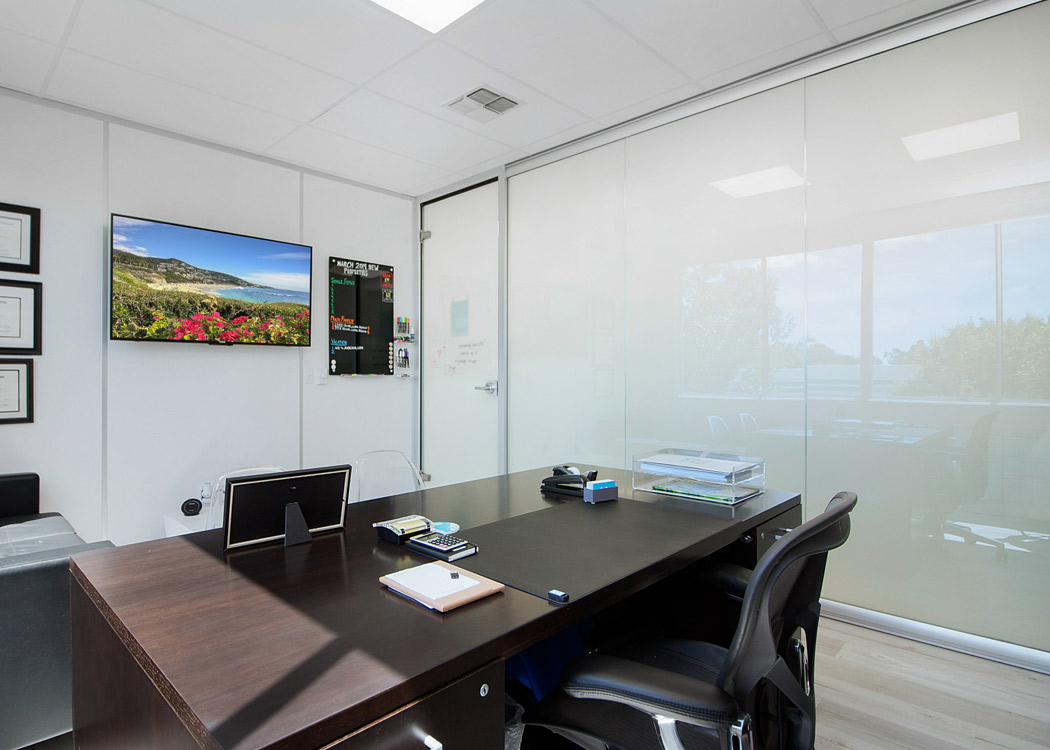 Move the slider to transition NxtWall's switchable glass walls from clear to opaque.
Switchable glass is ideal for the following:
Healthcare
Hotels & Hospitality
Corporate Offices
Security Applications
Higher Education
Workspaces
Display/Advertising
Residential
Landlord/Tenant
Conference Rooms
Government Services
Banks & Financial Institutions
How does Switchable Smart Glass Work?
Switchable glass works by allowing an electrical current to pass through a Polymer Dispersed Liquid Crystal Display that is present in Smart Glass and Smart Films. When turned off (with no power applied), the PDLCD film is opaque because the molecules of liquid crystal droplets are suspended to deflect light. But when the film is switched on (with power applied), the liquid crystal droplets align themselves to become clear and allow light to pass through the film. Now any Smart Glass wall panel used in both NxtWall's Flex and View Series can provide both privacy and daylight at the flick of a switch depending on the situation.
Learn more about switchable glass below: