Wall Frame and Glazing Bead Finishes Information:
Wall Frame Grades:
GRADE 1: MS Silver powdercoat
GRADE 2: Clear Anodized
GRADE 3: Black powdercoat, Brownstone powdercoat, Milk White powdercoat, Warm White powdercoat
GRADE 4: Any RAL color powdercoat
Glazing Bead Colors:
5 finishes as shown, No custom offerings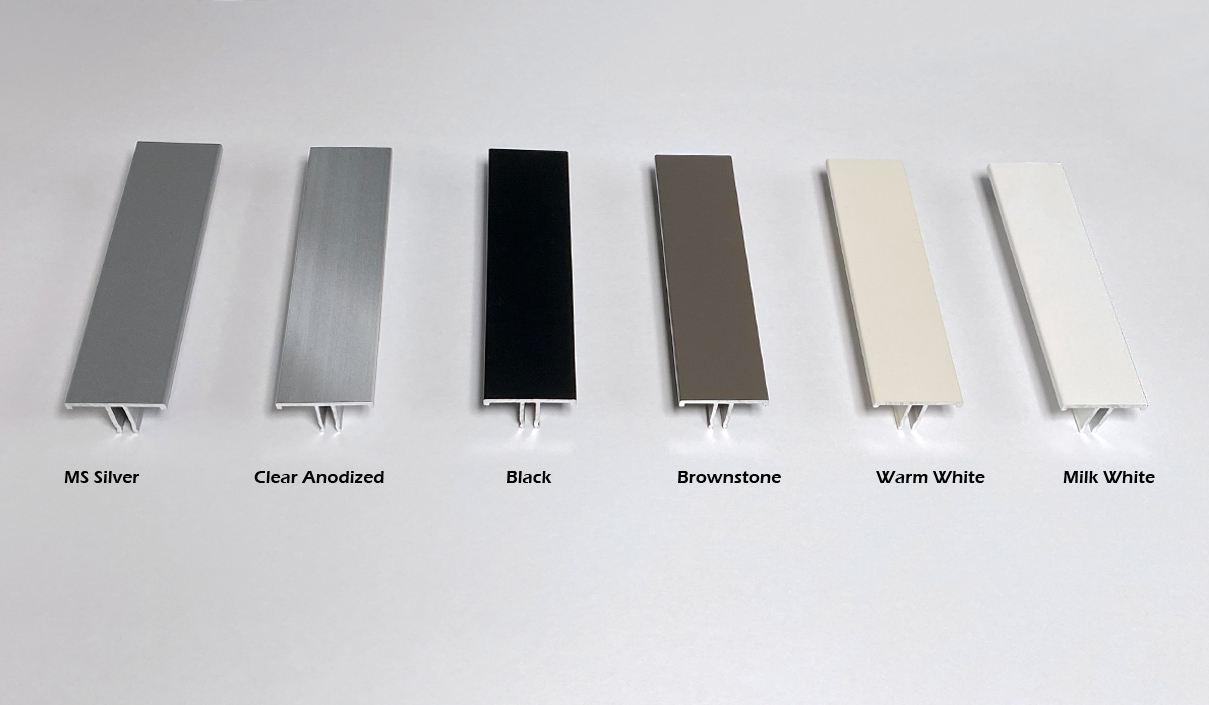 GRADE 3: Powdercoat Wall Framing
GRADE 4: Custom Color Powdercoat Wall Framing

Any color from the RAL color chart is available as a custom powdercoat.
GLAZING BEAD COLORS: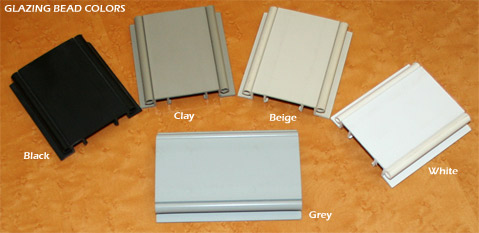 Have a question regarding our frame finishes?
Contact us here: info@nxtwall.com
NOTE: Variations in color may occur among individual computer monitors and printers. Use for reference only.