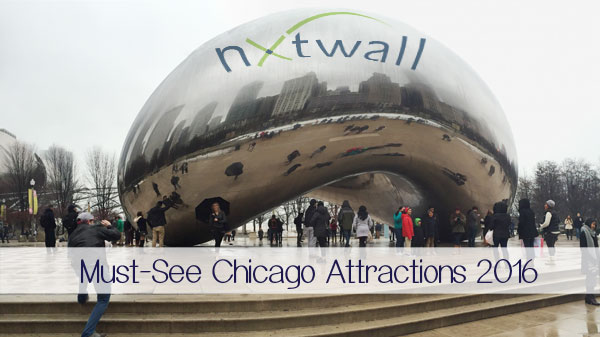 2016 Design Expo is just a week away! While in Chicago spend time enjoying some of the finest attractions, restaurants, and entertainment venues in the mid-west. The Chicago Architectural tours are a must for A&D experts, and all commercial construction and commercial interiors professionals. Led by passionate volunteer members of the Architectural Foundation, the Chicago River tour and the Lake Michigan tour exposes detailed history of Chicago's Architectural culture.
Below is a short list of some of our must-see Chicago attractions and many locations we frequent near the NxtWall showroom and the Merchandise Mart.
Attractions: Sight Seeing
Chicago Entertainment
Chicago Blues Music:
Restaurants Downtown/River North
Infamous Chicago Deep Dish Pizza
Pubs
While you're waiting for your table or waiting to catch the boat for the Architectural tours off Michigan Ave, stop in for a cocktail. Tuesday night we will host the NxtEvent featuring favorite cocktails and appetizers beginning at 4pm, rsvp here and put in your drink request! While on the website be sure to RSVP for a private training session and tour of the completely renovated architectural wall showroom. If you wait too long and all the spots are full, don't worry, we are opening up to the public Friday through Tuesday from noon to 6pm.
See you in the Windy City!