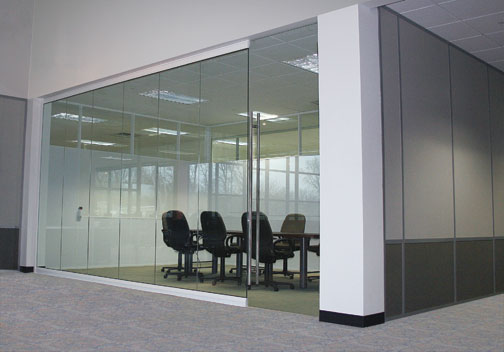 We are heading to the NeoCon East party in Baltimore this month. As much as we would like to be greeting the kiddos in costumes at home we look forward to visiting with some of our favorite characters on the East Coast!
Many of our customers and dealers in the area are listed under the GSA Schedule for building and construction, as is NxtWall. Having been selected for listing in the GSA schedule a few years ago, NxtWall has been seeking more GSA contract opportunities for demountable wall solutions for the government sector. Since the government is most certainly going to be open during NeoCon East this year, valuable resources for learning more about GSA procurement for construction will be on hand. Educational GSA contract break out sessions, tips from GSA contract experts, along with forecasted strong attendance by government employees promise to be valuable draws for those of us seeking GSA contracts.
Some Benefits of Demountable Walls for GSA Contracts / Government Use:
demountable and reusable frames and partitions
multiple workplace configurations
reduced construction waste
70+% recyclable content on all NxtWall products at the end of the lifecycle
reduced installation time
eliminate storage with field fit installation
contemporary office wall design options
LEED qualified products
in-plant wall systems, office workspaces, conference rooms, receptions areas, collaborative spaces, etc.
increased daylight harvesting with center pane glass wall panels, framed glass panels and clerestory options
In addition to the GSA contract procurement information for direct GSA contracts, NxtWall is interested in providing demountable interior wall solutions in a sub-contracting role with Major GSA Prime Contractors. NxtWall sustainable wall solutions are priced competitively in the market and our installation reputation is one of the best in the industry. Our GSA status, reduced cost, and experience manufacturing reusable center pane glass walls and solid panel demountable walls help prime contractors secure more GSA contracts and spend less time babysitting inexperienced sub contractors.
Some Benefits to GSA Prime Contractors working with NxtWall
GSA approved
competitively priced demountable wall solutions
sustainable, recyclable product
experience with GSA construction RFQs
clearly outlined Statement of Work (SOW)
Geographical coverage of 48 contiguous states – Alaska, Hawaii, Washington D.C., Puerto Rico, U.S. Territories, and to a port or consolidation point within the aforementioned locations for orders that are received from overseas activities.
standard commercial warranty (10 years framing, 5 years movable pasts)
Contact info@nxtwall.com for a copy of our terms of service.
NxtWall has established a reputation in the interior wall industry for flexible, economically priced interior wall design solutions. Although highly customizable by height, materials and finishes, our framing and panels match commercial sizing standards. When large orders are placed and particular specifications are noted in a GSA RFQ we can create the best possible interior wall solution for each government contract.
If you are headed to Baltimore for NeoCon East 2014, stop in and say hello at booth 2565. Be sure to chat with us and leave a business card. If you are a governmental purchasing unit or a GSA Prime contractor seeking a solid and economical resource for demountable wall's please contact our experienced government sales executive Jerry Smith. Call Jerry at (269) 488-2752 or email him with questions or RFQs ready for bid.