NxtWall is unlike any other wall company on the market today. Our unique approach delivers a floor-to-ceiling wall solution that is simply designed and made for today's spaces unlike the "unitized" or "pre-manufactured" demountable wall systems of the past. NxtWall Demountable Wall Systems are "field adaptable" and use a simplified framing approach, creating a demountable wall system with extreme flexibility.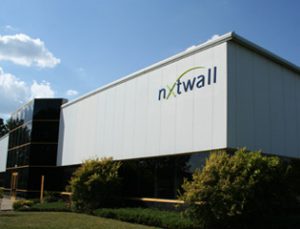 You can easily partition off an interior space without compromising quality or aesthetics, our clerestory interior walls allow natural light in. Our modular wall partitions are easily moveable so you can reconfigure your office space with minimum downtime. Because our office walls are removable, they are a cost effective way to remodel office space. Increase or decrease the square footage of office space in a room, quickly and without any additional expense.
The ability to reconfigure and reuse modular office walls during office renovations is not only a sustainable environmentally friendly design method, it is an excellent way to keep remodeling costs down.