Here is a quick snapshot of what NxtWall Architectural Walls has planned for the first six months of 2017…
New NxtWall Website
2017 is shaping up to be a great year for NxtWall. We have just unveiled our new website which features a responsive layout, making viewing on all device types much more convenient. We've made changes to the menu and navigation, as well as improved the speed and performance. We've also expanded the structure of our content to include more information and a core market breakdown. So, take NxtWall with you to the job site or view it when you're on the run. NxtWall architectural walls will be there when you need us.

NeoCon 2017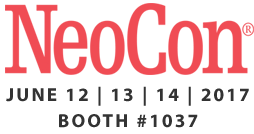 NxtWall is pleased to announce we will be exhibiting at NeoCon 2017, June 12 – 14 at the Merchandise Mart in Chicago, Illinois. We are looking forward to seeing old friends and make new ones, as we open our Corporate Design Showroom, located across the street from the Chicago Merchandise Mart and set-up an exhibit on the NeoCon show floor. We will be located on the seventh floor of the Mart, in booth #7-1037 and our Corporate Design Showroom is located within the Kinzie Design Center on the 4th floor. Come visit us in both locations and stay tuned for more information regarding our "open house" schedule. There will be food, refreshments, and giveaways.
NeoCon 2017, held from June 12-14 at The Mart in Chicago, has evolved into one of the most recognized and attended trade shows in the industry and this year will be no exception. the show has remained focused on being at the forefront of changing commercial design and business trends.
North America's most important commercial design show taking place at The Mart in Chicago since 1969. NeoCon today remains the premier platform for connecting, learning, and doing business in the commercial design industry.
The three-day event attracts over 50,000 design professionals.
With nearly 1 million square feet of exhibition space, 3 floors of showrooms and 1 floor of temporary exhibitors, the show launches thousands of new products every year–satisfying a wide range of specification needs including building products, contract accessories, floor coverings, furniture, lighting, outdoor products, technology, textiles, tile, stone & other surfaces, wallcoverings and more.
NeoCon 2017 exhibition is complemented by first-class educational programming featuring over 100 accredited seminars, special programs, and keynote presentations.
(Source: NeoCon 2017 website)

Click here to Register for NeoCon 2017

BOMA 2017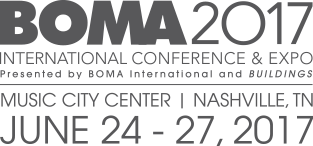 We will be exhibiting at the Building, Owners, and Manager Association ( BOMA ), at the Music City Center in Nashville, June 24 -27, 2017 booth # 1213. The commercial real estate climate is hotter than ever, making now the perfect time to capitalize on new growth opportunities and office reconfiguration plans for 2017 and beyond.
Per the latest numbers, the 10.5 billion square feet of commercial office space located within the markets served by BOMA International's U.S. local associations generated $89.1 billion in operational expenditures in 2015—$7 billion more than in 2013
BOMA International's Annual Conference & Expo. Is the commercial real estate industry's premier education and networking event and most comprehensive tradeshow. This is the tradeshow that provides innovative solutions for property managers who work in every type of building. This year will take place in the Music City Center – Downtown Nashville, TN
The commercial real estate professionals who attend BOMA International's Annual Conference & Expo have tremendous authority and buying power…
– 88% of attendees manage multiple buildings—and of that total 35% manage more than 20 buildings each.
– 60% of attendees spend more than $1 million annually on building products and services.
– 95% of attendees are responsible for more than 100,000 square feet of commercial space—53% are responsible for more than one million square feet.
Of the 53% of attendees managing more than one million square feet, 66% are responsible for at least twice that amount. Statistics based on attendee demographics from the 2016 BOMA International Annual Conference & Expo (Source: BOMA International).

Click here to Register for BOMA 2017

NxtWall Chicago Showroom 2017
Located in the Chicago Design Center, 401 North Franklin, Suite 4E, the NxtWall Showroom is undergoing our yearly design reconfiguration. So, if you stopped by last year during NeoCon 2016, you must visit again during NeoCon 2017. Come see our new designs and product options. NxtWall is an inexpensive alternative to dry wall construction and can be reconfigured with ease. A single trade can install NxtWall from start of finish, as opposed to the extended schedules that come with standard construction methods. NxtWall will be hosting several special events during NeoCon 2017. We look forward to seeing you there.