If you're attending NeoCon 2013 in the Windy City next month, come check out our new showroom. We're at the Kinzie Design Center, across the street from the Merchandise Mart. Join us at a VIP Open House on June 11, 2013, with events in the morning and evening – perfect for the early risers and the night owls.
Tuesday, June 11, 2013
Kinzie Design Center
401 N Franklin St. Suite 4E, Chicago, IL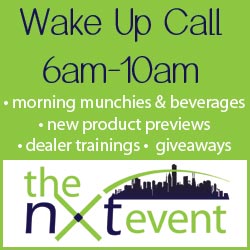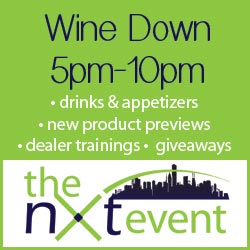 Grab a cup of freshly-brewed coffee and a bite of breakfast during our Wake Up Call Open House. Preview the latest products from Nxtwall, get an early start on dealer trainings, and win some great prizes. Meet our staff and set up private meetings to talk about how we can help you create flexible, sustainable spaces at an affordable cost.
For the night owls who want to end their day with drinks and appetizers, we're throwing our doors open with our Wine Down Event. Come over and connect with us from 5 pm. to 10 pm. Our staff will be available to give you a tour of our View and Flex Wall series. We'll also have dealer trainings and giveaways throughout the event.
For both events, here are just some of the things we will cover during our dealer training sessions:
our field fit approach
the variety of available finish options
how to create flexible spaces, even in difficult environments
how to effectively sell to developers and building owners
improvements that increase installation efficiency
the tax advantages of using demountable walls
and more!
We'll have a panel of experts available to answer your questions, including NxtWall President Jerry Sweet, Vice President Chris Palinski, members of our design staff, experts on commercial real estate, CPAs, and installation specialists.
Remember that we are just a short stroll away from the Merchandise Mart. So make the most of your stay in Chicago with these two events. You can also stop by during our NeoCon show hours from Monday through Thursday 10 a.m. to 6 p.m. Some of our staff will be available at those times to discuss your projects.
We're looking forward to seeing you in Chicago! Let us know you're coming by clicking on the image below.