We're in the Windy City!
We're putting the finishing touches on our brand-new showroom in Chicago and just in time for the NeoCon event.
Our new location at the Kinzie Design Center puts us right in the heart of the most vibrant design and architecture hub in the country. Just across from the Merchandise Mart, the site is easily accessible via public or private transportation. We're one block away from the Franklin Street El stop, and within walking distance to Chicago's Central Business District.
The showroom will feature installations of our latest products, including the new Flex Series center-mounted glass options. We will highlight improvements that increase installation efficiency, maximize flexibility, and maintain a sustainable approach to facility maintenance and construction.
Stop by during the show to learn about our unique field fit approach, and how we can accommodate even the most difficult site conditions to create new spaces or repurpose old ones. Our staff is ready to discuss how our cost-effective solutions can work for your projects. We even provide top-notch dealer training to get you started.
NxtWall's Chicago Showroom
The Kinzie Design Center
401 N Franklin St. Suite 4E, Chicago, IL.
NeoCon Event Show hours: Monday through Thursday 10 a.m. to 6 p.m.
Go to https://www.nxtwall.com/chicago/ and register for our special VIP Events the week of NeoCon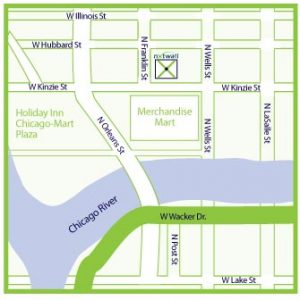 Come meet our staff or set up a meeting and personalized consultation. We can talk about your projects and how we can help you create flexible spaces at an affordable cost.
Contact us at info@nxtwall.com or call Jerry Sweet (President) at (269) 488-2752.
See you in Chicago!