Thank you for another great year at NeoCon 2018!

Neocon is truly THE event of the year in the commercial interior design & architectural industry and we were happy to be a part of such as great show again this year. The NxtWall booth at the Merchandise Mart was packed. We met with many new customers and old friends during the three days in Chicago and we look forward to working with you in the coming year!

The NxtWall team is committed to listening to our customers and delivering product solutions that are exactly what you want. Our unique field-fit framing approach creates a demountable wall system with extreme flexibility that can accommodate any design. NxtWall offers unlimited wall panel material options, providing the look you want while helping with noise reduction where needed. We have a solution that will fit your budget.
NxtWall unveiled the following new programs at NeoCon 2018, to better serve customers:
Quick Quote Program
NxtWall has implemented a Quick Quote Program to allow our sales professionals the opportunity to react quickly to potential needs or opportunities. NxtWall offers FREE Budgetary Estimates if you know your project's dimensions, ceiling height, and building needs. Just fill out our quote form and we will email you with a budgetary quote within 24 hours. (Please note: Drawings will not be provided with Budgetary Estimates and products cannot be placed on order based off the Budgetary Estimates).

Quick Ship Program
Allows orders using stock finishes, hardware, wallboard, or glass to be shipped within 7 business days. NxtWall has one of the fastest lead times in the demountable wall industry but with our quick ship program we can now provide product even faster — in as little as 7 days. Glass is not included with framing, glass is ordered and shipped after framing is installed. This contrasts with the 6-14 week lead time you'll find with the other wall companies. Rely on NxtWall Architectural Wall Systems to meet your most challenging deadlines.
From Design-to-Project Completion, You Can Depend on NxtWall to Get the Job Done!
At NxtWall, we offer exceptional overall quality, value, and customer service from the design phase to project completion. NxtWall wall systems can reduce costs, save time, and improve work spaces as your needs expand.

Don't forget that…
NxtWall Architectural Walls are 100% reconfigurable and up to 100% recyclable.
NxtWall Architectural Walls are MADE in the USA.
NxtWall's Chicago Design Showroom is open year-round and located just a few steps away from the Merchandise Mart within the Kinzie Design Center, on the 4th floor. Call 269.488.2752 to schedule an appointment.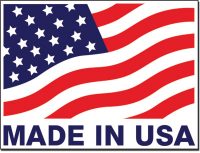 Product: View Series
Wall Frame Finish: Anodized
Market: Tenant/Landlord
Door Type: 3/8″ Clear tempered frameless glass swing doors
Description: Clear tempered butt joint glass conference room (center mount). Anodized aluminum frame finish with Biloba self-closing hinges and 48″ non locking barpull.
See more View Series Images