Why Multifunctional Rooms should replace Open Office Design – a NxtWall Case Study
Many argue the open office design is a flawed concept in need of a redesign. Employees, especially now after working remotely, are reluctant to return to open offices filled with noise, distractions, and germs. Employees instead want privacy but also require multi-functional rooms that can adapt to the ebb and flow of the workday.
Employees today want a private office with a door they can close when they want to concentrate, take a phone call or dive deeper into the task at hand. When collaboration is called for, multifunctional rooms such as huddle rooms or cafes work as great places for people to congregate and bring out the creative juices. Finally, conference rooms with Zoom capabilities or tech hubs are essential to help bridge the gap between those working from home and those in the office.
NxtWall Case Study: CARS Protection Plus
NxtWall demountable architectural walls in cooperation with our local dealer recently completed a project in Monroeville, PA for CARS Protection Plus. CARS were founded in 1998 with just 6 employees and has since grown into a company with a workforce of over 100 people. They needed new office space and found the right building but wanted to redesign the interior to fit their staffing requirements. Management initially was leaning towards the open office concept but realized they needed to provide their employees with more personal space, so private offices were added to the design. They also incorporated more multi-functional rooms, so employees had more flexibility in where they worked. CARS Protection Plus also wanted their offices to have doors that locked to ensure sensitive information remained secure. Finally, CARS management team also saw a need to connect with the great outdoors, so NxtWall's design team configured the offices to take advantage of the many windows that lined the walls. This allowed for day-light harvesting which would allow for more natural light to flow throughout the office space.
Case Study Photo Gallery: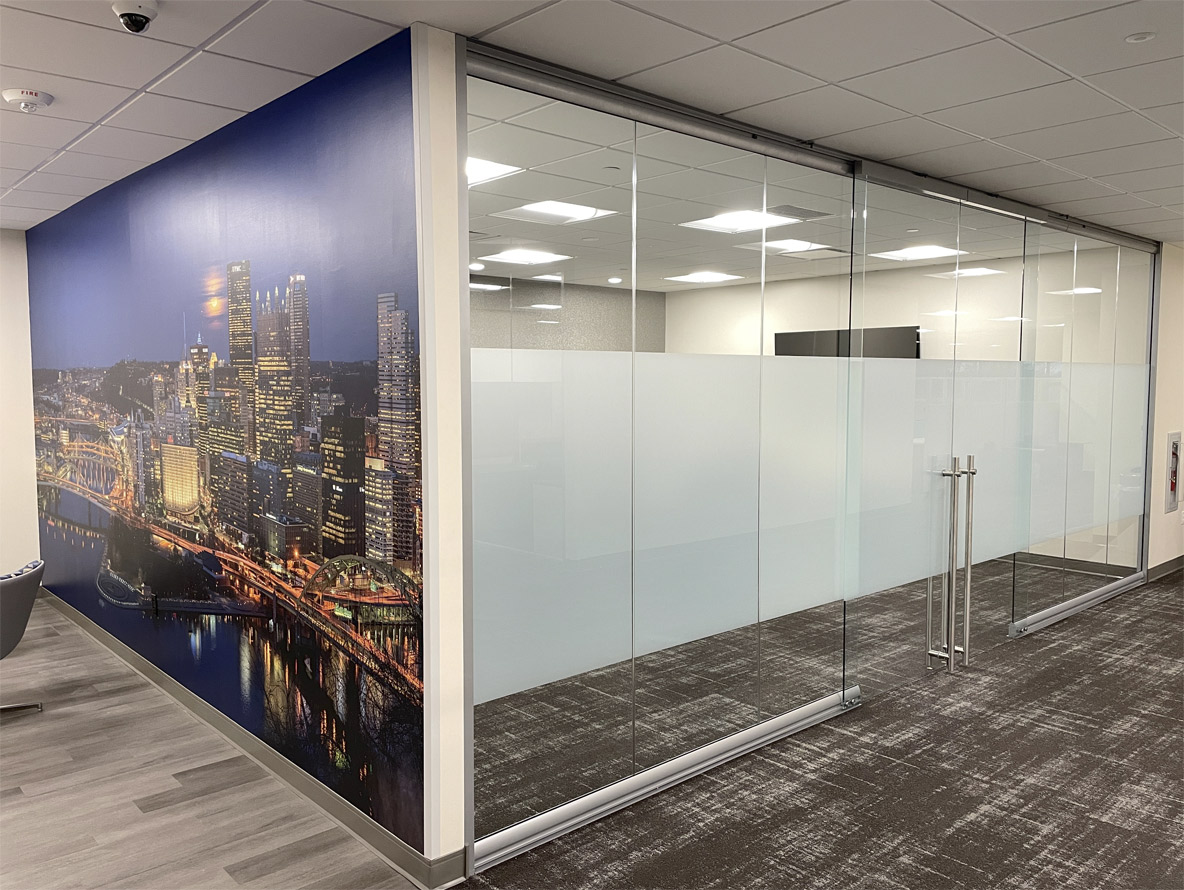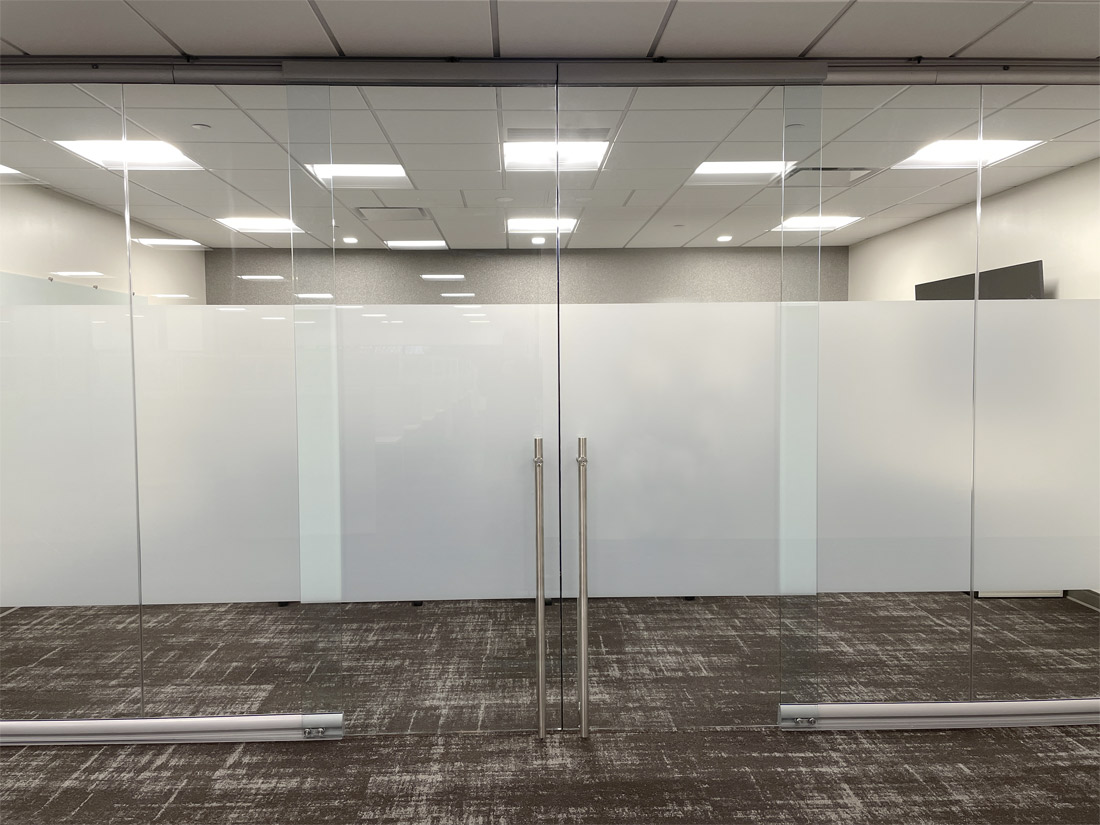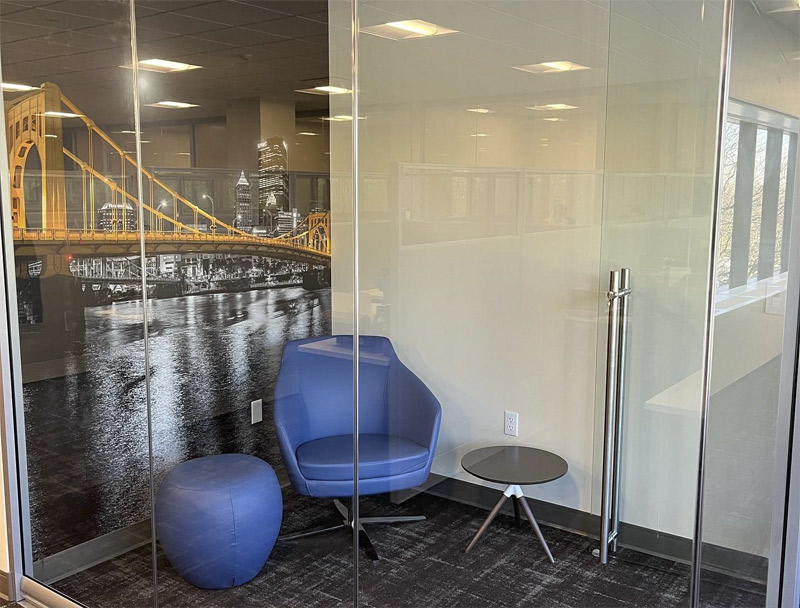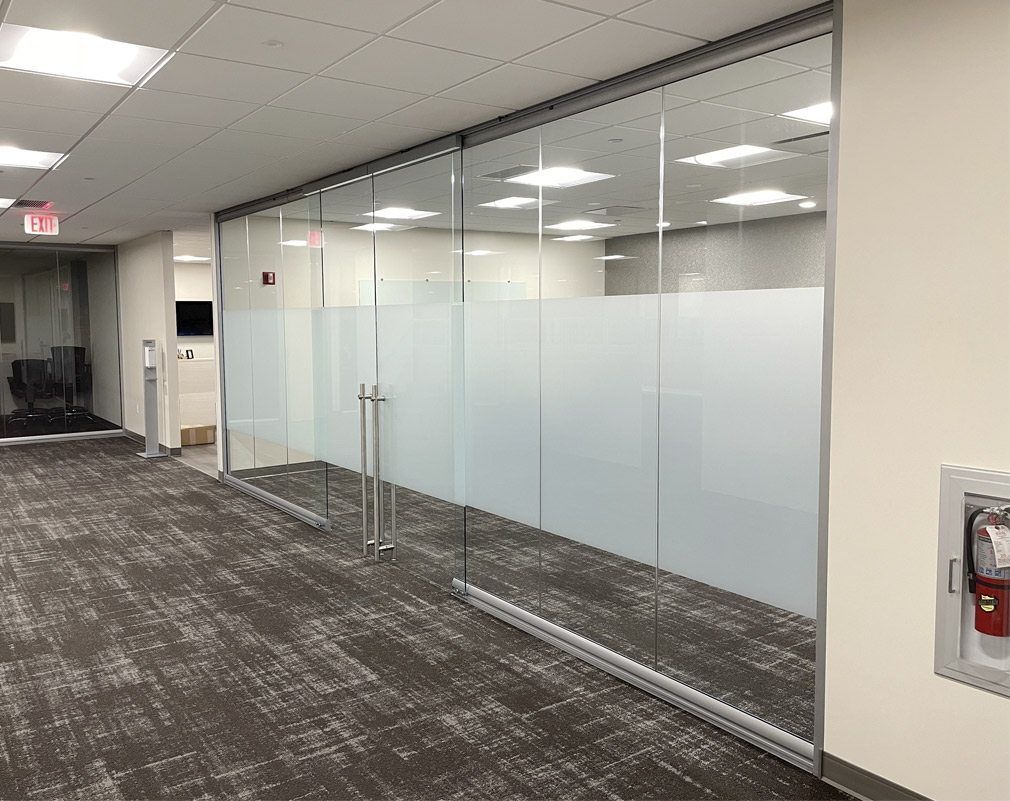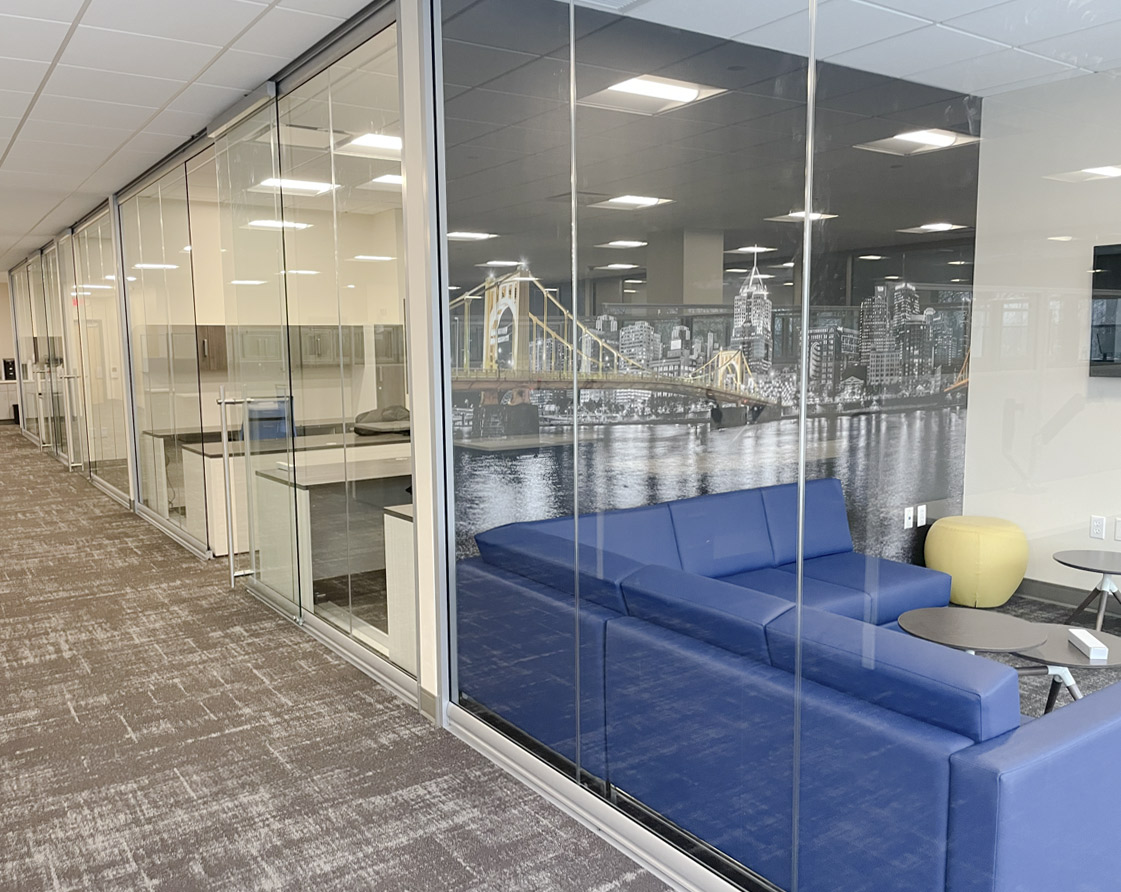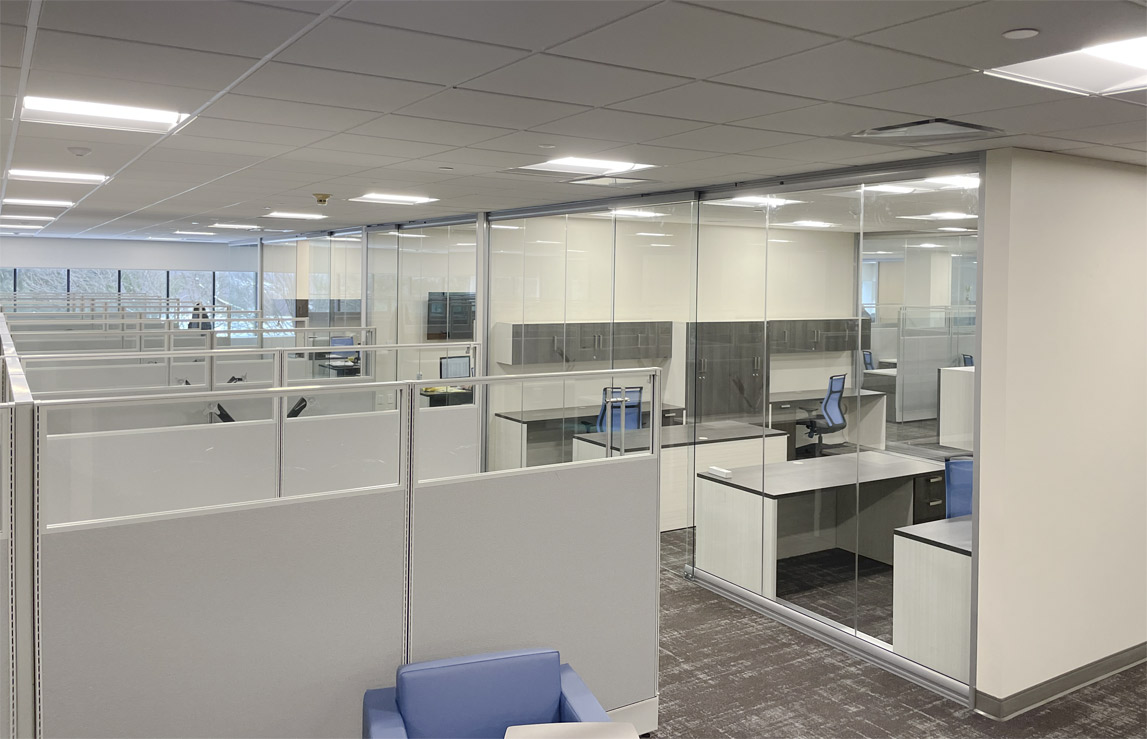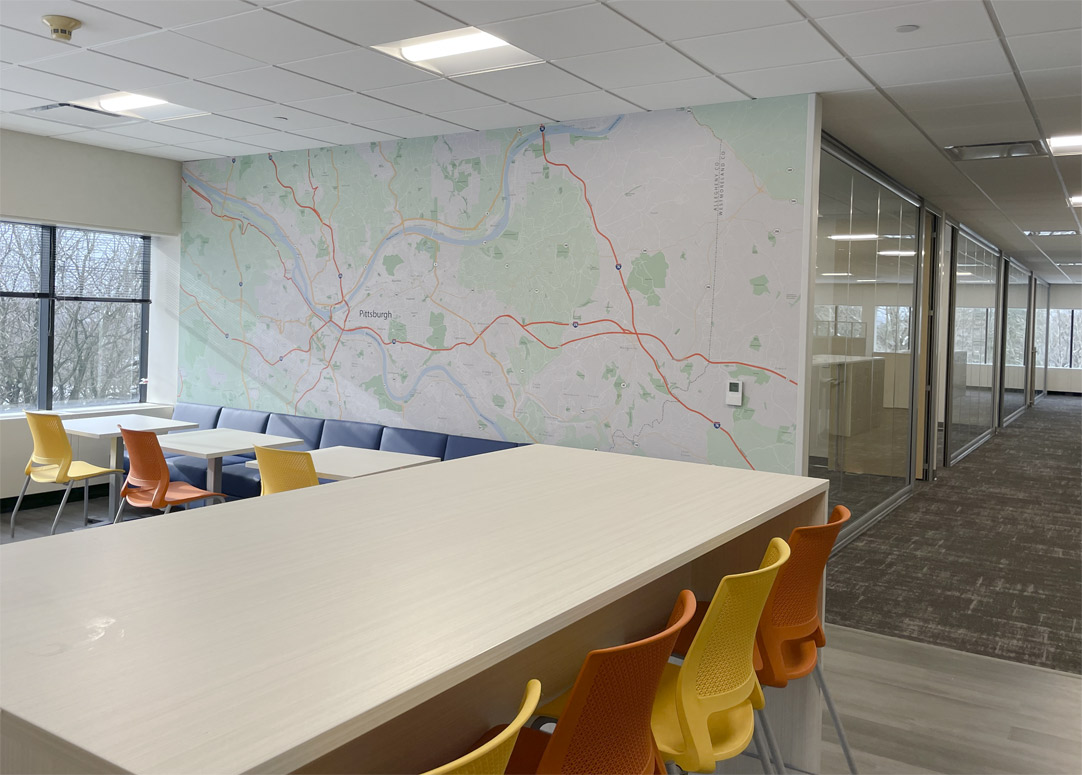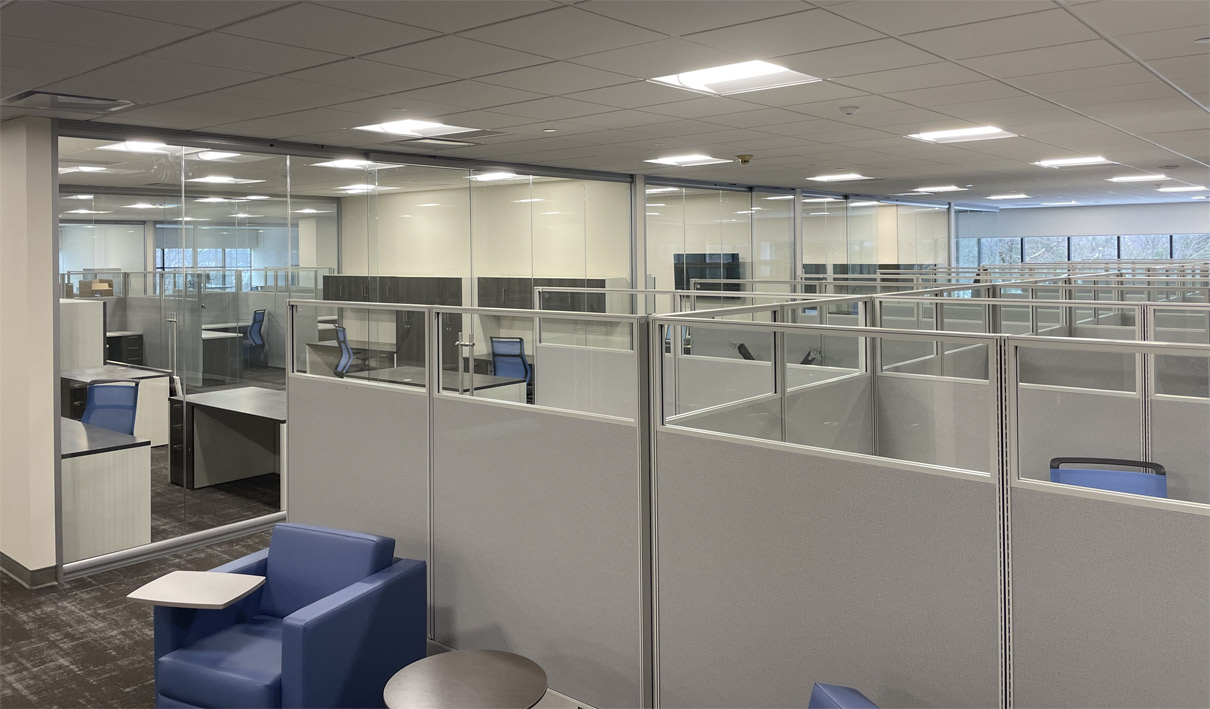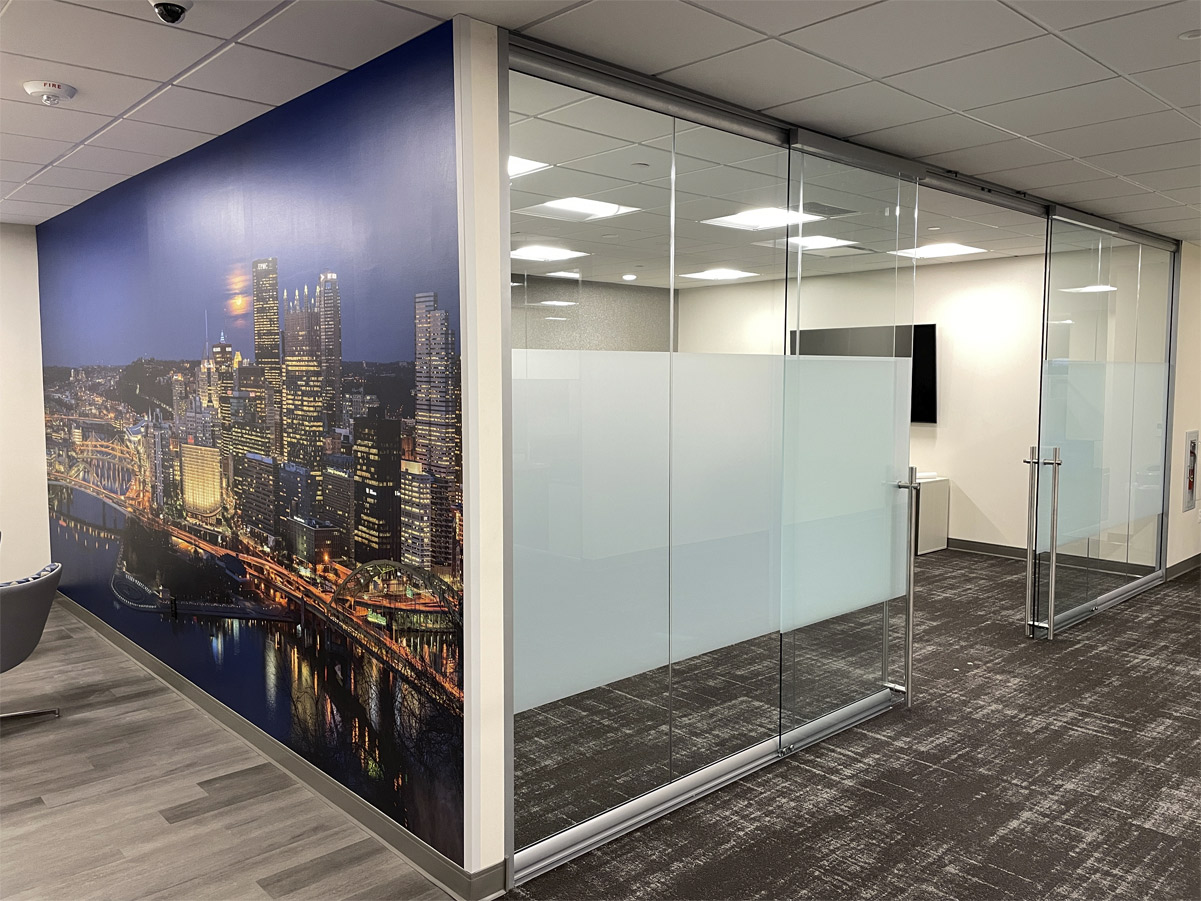 Client: CARS Protection Plus
Dealer: Workspace Solutions, PA
Architect: Design 3 Architecture
Product Line: View Series
Photographer: Melissa Rudzki
Description:
NxtWall View Series in MS Silver, 3/8" Clear Tempered Glass, 3M Film, Solid Core Wood Veneer Doors in Blond Echo finish, Double Glass Doors 3/8" Clear Tempered. Door Hardware: Soft Brake Open & Close, 48" Locking Bar Pulls. Spaces Configured: Offices, Kitchen, Conference Room, Reception Area, Multifunction Huddle Room.
Cost was a consideration and best value for money was important when designing their new offices. CARS management wanted an office configuration that provided their employees with what they needed but at an affordable price. Not only did they achieve their goal of incorporating both multi-functional and practical private offices within their target budget, but they also provided an aesthetically pleasing environment by using NxtWall Architectural Walls.
"We were trying to retain the open concept look of our new space while providing executives, managers, and supervisors their necessary privacy. Mission accomplished."

–Rick Tudor, VP of Operations of CARS Protection Plus
NxtWall's View Series was the perfect choice for meeting all the requirements set by CARS management. The clean and sophisticated demountable wall capabilities of NxtWall's View Series integrated perfectly with the building's many existing windows. Glass office fronts were installed to achieve the refined minimalism and visual impact which allowed natural light to flood the interior of the office space. Sliding glass doors with locking 48" bar pulls were used to ensure security. CARS was able to add 3M film to the clear tempered glass to provide a bit of privacy for both the conference room and the larger executive offices. By choosing NxtWall's View Series demountable glass walls, CARS management team was able to achieve a perfect work environment that fit their needs. NxtWall's View Series offered a quality product at an affordable price.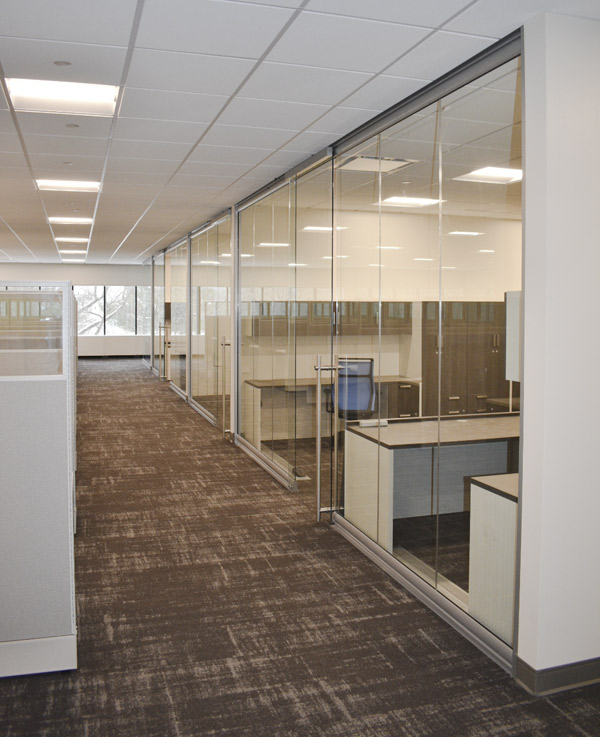 Multifunctional room design is here to stay – the post-pandemic worker wants more from their work environment. They want functional design that incorporates natural light. They want private offices that serve as quiet zones, and finally, they want a work environment that will adapt to their changing needs and foster collaboration without annoying distractions. No longer is an office just a matter of where an employee sits. CARS listened to their employees' requirements and incorporated their multifaceted, multifunctional needs into the design. The result was a perfect combination of form and function using NxtWall Architectural Wall System – their employees could not be happier!

Product: Flex Series
Market: Corporate
Wall Frame Finish: MS Silver
Description: Flex Series freestanding 1/4" clear tempered single pane glass offices with glass sliding doors. Vinyl wrapped gypsum side wall panels with glass clerestory.
See more Flex Series Images