You've heard us say that NxtWall demountable walls have unlimited flexibility and it's time we backed it up with more information. As you review the types of modular wall panels and finishes we have listed below you'll see why demountable walls are the most flexible and economical option for your retail, office, or tenant spaces. 
In a recent e-newsletter we covered Special / Designer Modular Wall Panel options offered through NxtWall. Following we're highlighting some our most popular modular wall panel finishes. We've included the most economical demountable wall solutions as well as our ever-popular modular glass wall panels that are part of the NxtWall View Series. More details for each modular wall panel option is available for download in the wall systems section of our website.
Before we even get into the aesthetics and design options of modular wall panels, let's get clear why NxtWall moveable walls are the best choice for your new construction or retro-fit space.
 Benefits of NxtWall Demountable Walls
Can combine wall systems
Variety of track and roller guide options
Flexible enough for uneven floors
Unlimited glass wall finish options
Completely portable and reusable
Frameless sliding glass doors
NxtWall modular wall panels can be integrated into existing architecture and work in tandem with wall systems created and installed by other manufacturers. All this at an affordable rate and virtually unlimited design flexibility.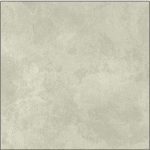 Types of Modular Wall Panels
Along with unfinished Gypsum modular wall panels vinyl wrapped gypsum wall panels are an affordable wall panel solution.
Gypsum Wall panels are 1/2 inch thick with square edges. All vinyl wrapped gypsum wall panels are durable, fine textured pre-finished walls.
Vinyl Wrapped Gypsum Wall Panel Types
GRADE 1: Unfinished Raw Gypsum Board – 

Plain gypsum board for finishing

GRADE 2: Vinyl Wrapped Gypsum Finishes – 

Textured look panels versatile color selection resembling stone, fabric and plaster.

GRADE 3: Vinyl Wrapped Gypsum Modular Wall Panel Finishes – 

Simulated Parchment and Redrock design

GRADE 4: Vinyl Wrapped Gypsum Modular Wall Panel Finishes – 

Variety of wood grain designs
From classic white to wood grain designs in classic maple and cherry to our platinum finish laminate modular wall pane
l finishes, interior designers find our laminate wall finishes suitable for a variety of projects.
Board Size = 4′ x 10′ x 1/2
Particle Board Substrate, Finished on 2 Sides
Material Requirement = 400 LF or Greater
All are Carb Phase 2 Compliant Particle Board (NAUF or FSC Not Included)
Grades 1-6
durable fine textured pre-finished walls
highly tackable, abrasion resistant
excellent office wall display surfaces
floor-to-ceiling or just per modular wall section.
fabric tackable Industrial Insulation Board (IIB) wall panels at 1/2 inch thick
numerous fabric options including COM fabric options.
eco-friendly  drywall alternative.
high acoustical rating
ideal for conference, educational, or meeting rooms where sound privacy is important.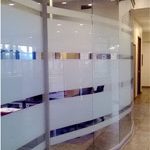 durable modular office walls
floor-to-ceiling modular glass office wall panels
reduce acoustical noise
architecture aesthetics
natural light / daylighting benefits
greater accessibility / increased communication
creative and customized glass design
range of 3/8" to 1/2" thick (View Series)
clear tempered, laminated, frosted finishes
We've just skimmed the surface over the many options we offer in modular wall panels. Give us a call, shoot us an email ,and follow the many direct links in this post for specific details. Do you need your company logo etched in a glass wall? Or do you want whiteboard walls in your conference room? Test the custom capabilities of our affordable modular wall panels, you'll quickly see why we need to be your next wall.