Welcome Back to the New Hybrid Office
Companies across America are grappling with how to adjust to the new hybrid work environment as some workers continue to work from home while others prefer to return to the office to partake in the social and collaborative aspect of working in-person. Companies are divided between two worlds. In response to this dilemma, many employers are reconfiguring their open spaces with partitions and constructing private offices to provide safety and social distancing for returning workers. Walled-off team rooms for better collaboration are also being added to existing floor plans while conference and huddle rooms have taken on a more important role in this new normal post-pandemic era. Companies are adding or redesigning their collaborative space to providing better teleconferencing and enhanced A/V capabilities to enable seamless contact with remote workers. Whatever the situation may be, employers are rethinking the way employees work. The future of work will be a hybrid and NxtWall can help companies adapt and reconfigure their space to ensure a successful future and a seamless transition.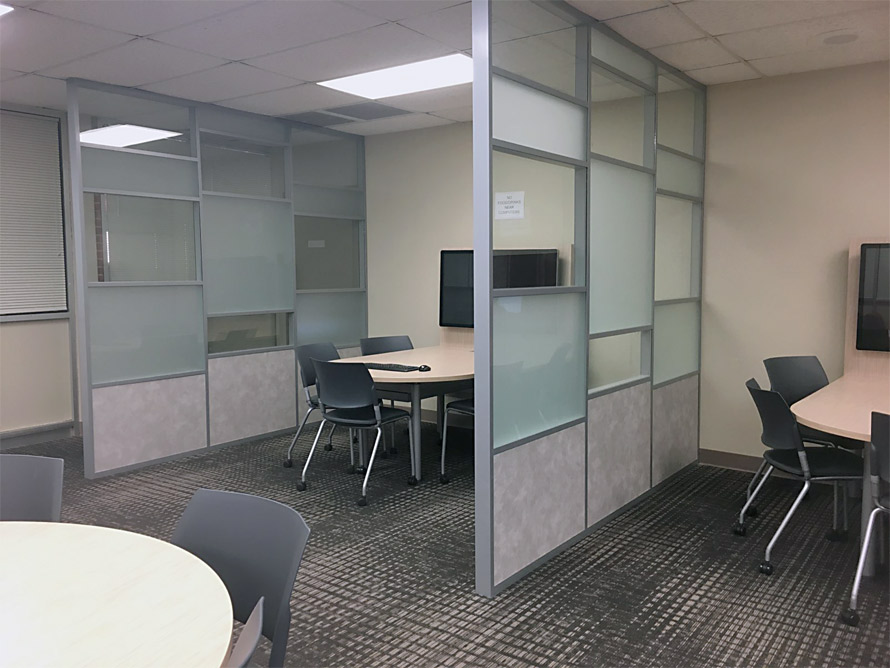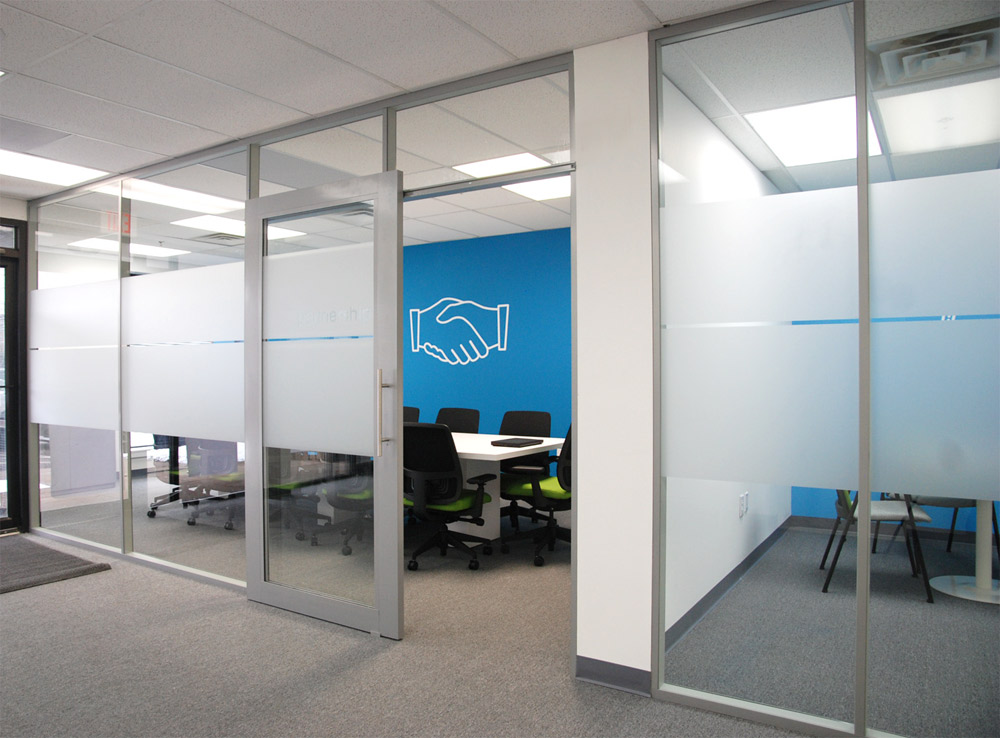 Adapt Workspaces with NxtWall Partition Walls
NxtWall demountable walls can provide floor-to-ceiling or open space partitions that are freestanding and offer protection when separation is required. NxtWall's stylish architectural wall products offer unlimited opportunities to create the perfect environment. Clean lines and user focused designs, NxtWall Architectural Wall Systems offers endless customization. Combine solid or glass panels for innovative workspace design solutions. Add a tackable fabric board, white board, or get creative with nearly any material or design imaginable. With sustainability as our driving force, NxtWall has devised a component-based system with zero waste. NxtWall's two distinct product lines are integratable, versatile, and completely demountable. Quote times of 2-3 days from initial request with 3D rendering. NxtWall demountable partition walls are 100% reconfigurable and up to 100% recyclable.
"Workspace design is evolving to meet the needs of both the in-person and remote worker. NxtWall can help companies rise to the challenge by providing partitions for social distancing and conference rooms and flexible private offices that promote collaboration, safety, and inclusion. As a leader in the demountable wall industry, NxtWall provides a quality product at an affordable price that is flexible, functional, and has the fastest standard lead time is the industry".
-Jerry Sweet, NxtWall President
For more information regarding NxtWall's demountable partition walls, please call (269) 488-2752.

Product: Flex Series
Market: Corporate
Wall Frame Finish: MS Silver
Description: Flex Series vinyl-wrapped gypsum and 1/4″ clear tempered single pane flush mount glass office partitions. Standard MS silver frame finish with designer white vinyl solid panels. Aluminum framed swing glass doors with standard Cortland leverset door hardware.
See more Flex Series Images