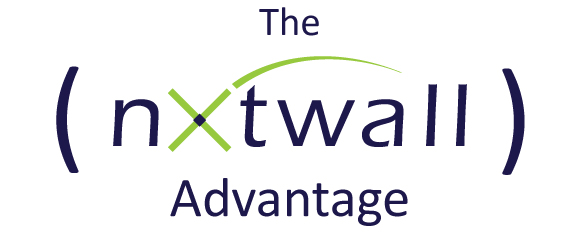 What are the advantages of NxtWall "stick-built" demountable wall systems?

The term "stick-built" refers to a process whereby each structure is built piece-by-piece onsite, rather than constructed from prefabricated units. NxtWall's stick-built wall systems provide installers with the flexibility to adapt to preexisting and imperfect site conditions, regardless of the severity. Stick-built tolerances can accommodate up to several feet of change, unlike "unitized" or "pre-engineered" walls systems which allow only inches. NxtWall demountable walls are entirely prepared and assembled on-site using tech/set screws designed for hassle-free changes. The "stick built" process uses nonprogressive framing and allows access to individual areas without impacting adjacent panels.
Here are a few other reasons why NxtWall's stick-built demountable wall systems are the right choice…
1. Change is Good with NxtWall
When you choose NxtWall stick-built demountable wall/partitions it is easy to reconfigure and make changes to your space.
Ease of change:
Change or replace wall substrates easily with minimal disruption
Change wall finish colors for quick renovations
Add features such as:
Fabric-tackable wall panels
Glass
MirroFlex Structures deeply textured sheets
Fusion decorative wall panels
Unique special or designer wall finishes
2. You Can Take NxtWall With You
Stick-built demountable walls/partitions are classified as furniture. They can be quickly dismantled and packaged to relocate across the hall or across the country.
Packaging and storing the simple kit of parts reduces your storage footprint.
Save time and money by re-configuring your design when your needs change.
If your new space has taller ceilings or wider areas, the existing framework can be modified to fit, and can be supplemented with new parts to accommodate new designs.
3. I Think, Therefore I Am NxtWall
Stick Built Demountable Walls/Partitions exceed the performance of traditional drywall
The "Field Fit" installation provides great acoustics achieving Sound Transmission Class Ratings of 40+
Supports the use of electrical (standard or modular), mechanical, data and security devices
Allows design creativity without limitations
Endless color selection for framing and wall panels
Utilizes standard door sizes and accommodates custom designs
Seamless integration with glazing
Integrates with existing construction
Utilize local preferred skilled labor and material
Recover up to 35% of your wall project investment in the first year with tax code Section 179
4. Feel The Need… The Need For NxtWall Speed
Stick-built demountable walls maximize installation efficiency.
Single work group
No delays waiting for panels that are sized wrong
Ability to build around obstacles
Quickly change from solid surfaces to glass
Simple kit of parts allows for quicker shipping
Industry best standard lead time of 3-5 weeks
Click on the video to see NxtWall's quick timelapse installation…
5. Reducing The Carbon Footprint, The NxtWall Way
True sustainability can only be achieved with a stick-built system that can adapt to all building environments for all generations
Components used in a stick-built demountable wall/partition are up to 100% recyclable, reconfigurable and reusable
Disassembly is simple and complete without the need for additional labor to grind, cut and sort
Minimal off-site Manufacturing, Local Labor, Condensed Packaging & Freight = REDUCED CARBON FOOTPRINT
6. Price Is What You Pay, Value Is What You Get With NxtWall Demountable Walls
It is easy to reconfigure a space or relocate an office when using NxtWall's demountable wall system. Office environments today need to be flexible, free flowing and fun! They need to be a place that is dynamic and scalable; ready to grow or shrink as work patterns dictate. Use NxtWall demountable wall systems to meet your changing needs – not only can you save time, but you can also save money! That is what makes NxtWall demountable walls such a great value.
Questions?
Contact info@nxtwall.com or Call 269.488.2752 today to speak with a NxtWall sales representative.
Product: View Series
Wall Frame Finish: MS Silver
Market: Technology
Door Type: 3/8″ Clear tempered frameless glass sliding doors
Description: Clear tempered center mount glass with locking ladderpull door hardware.
See more View Series Images