Will the new Hub-and-Spoke model be the next trend in Corporate office design?
One year into an unprecedented upheaval in Corporate American history, designers and facility managers are rethinking the future of "the office" as we know it. When Covid concerns are mitigated, and life returns to a new normal, some workers may not want to give up the convenience of working from home. Others may be anxious to escape the barking dog and the constant interruptions in favor of their private corporate office. Some workers may long for in-person contact and collaborative interaction, while others have moved out of the city and are enjoying a lower cost of living working remotely. As employees rethink their work/life balance and companies grapple with excess space an important question arises: What is the best way to keep both parties happy as corporate America looks to the future?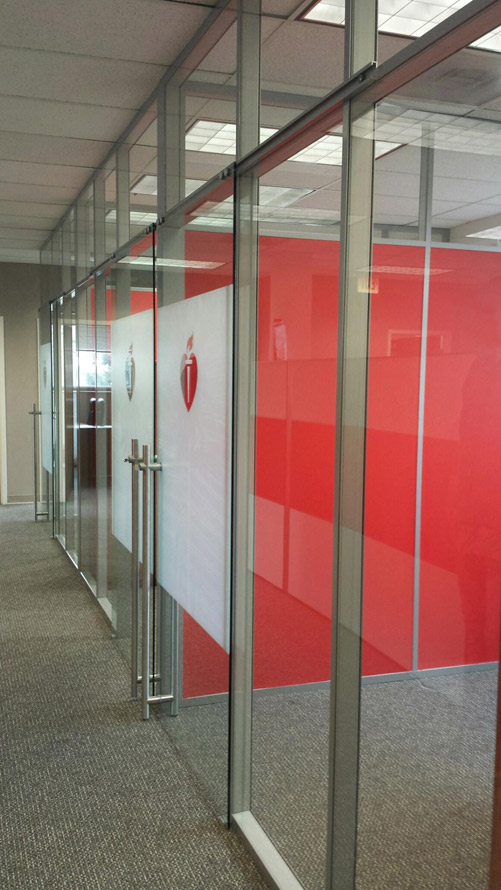 The next trend emerging from the ashes like a phoenix, is the flexible and scalable concept of Hub-and-Spoke satellite offices. This model allows corporations to downsize their prestigious corporate headquarters in order to save money and in-turn build a network of satellite offices in more affordable locations across the country to accommodate the remote worker. According to Avery Hartman from Inside Magazine, "In a post-coronavirus era, employees may have a 'remote-first' work schedule, and commute to a satellite office when they need to and from wherever they live. Amazon, Apple, and Uber have already started to adopt something similar. Amazon recently announced a $1.4 billion investment in expanding its offices in six US cities outside of Seattle, while Uber and Apple have each made major expansions in Texas".

Office configuration of the future will need to be functional in design to accommodate the changing work patterns. In the Satellite office, employees will need collaborative space as well as Zoom conferencing rooms and private offices. While corporate headquarters or Hubs, will be able to remove the inefficient open-seating designs and provide employees with private office space — something that has been needed for years.
NxtWall's scalable design element is the key to success when reconfiguring or building the affordable corporate office of the future…
NxtWall provides both a scalable and functional office design that will grow and adapt to any changes that may develop. Reconfigure your spaces to be larger or smaller as staffing requirements dictate, for NxtWall walls are flexible and easy to use. NxtWall's architectural demountable wall partitions offer unlimited opportunities to create the perfect environment for success for both the Hub and the Spoke work environments. NxtWall Architectural Wall Systems provide endless customization, are 100% reconfigurable and up to 100% recyclable, and most of all they are affordable!
When designing new Hub-and-Spoke offices or any scalable office, look to NxtWall for all your future needs.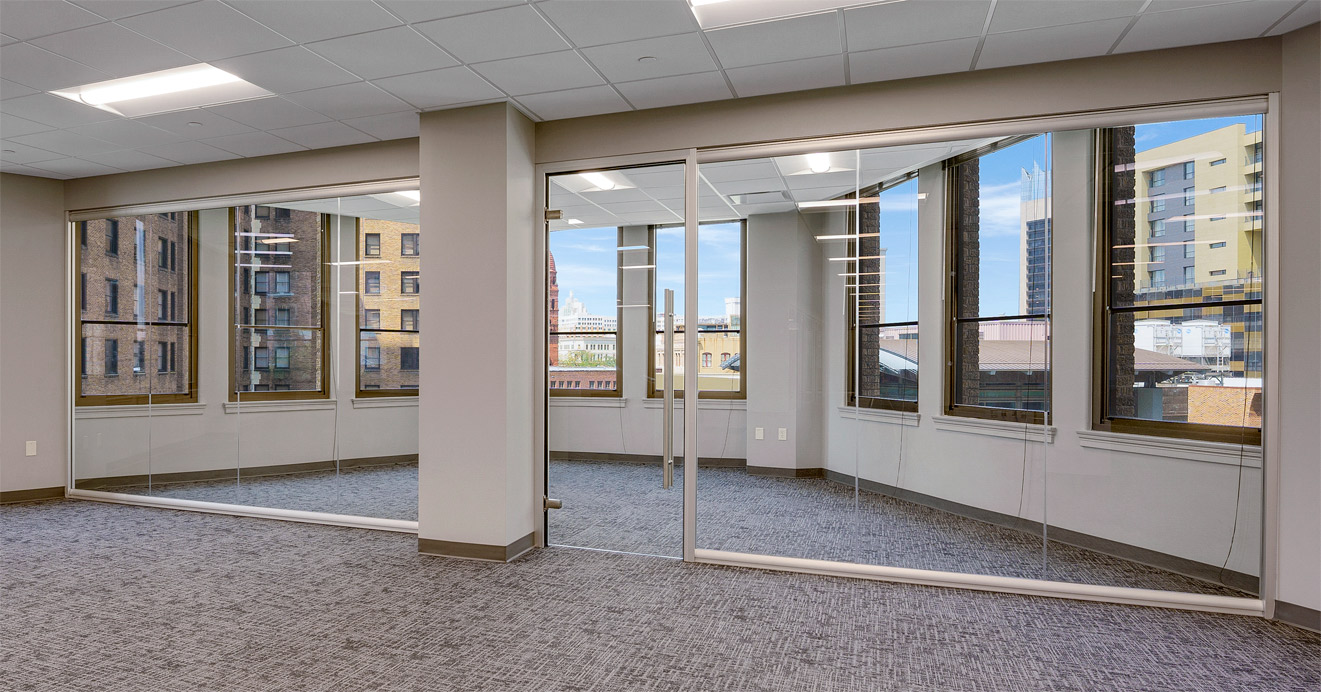 Product: View Series
Market: Tenant/Landlord
Wall Frame Finish: Anodized
Description: View Series floor-to-ceiling glass office partitions. Anodized aluminum frame finish with 48″ brushed stainless ladder pull door hardware. 3/8″ single pane clear tempered glass and frameless glass swing door.
See more View Series Images