Frequently Asked Questions about NxtWall Architectural Wall Systems
Frequently Asked Questions (FAQ) are a great way to provide our customers with helpful information in an easy one-stop location. It is a brief and concise glimpse into the nuts and bolts of what NxtWall has to offer. Our FAQ's cover everything from an explanation of our View Series and Flex Series product lines to a direct link explaining how to order our product. NxtWall's goal is to make it easy for our customers and to provide as much information to help our customers with their buying decision.
A few of the most Frequently Asked Questions regarding NxtWall Architectural Wall Systems: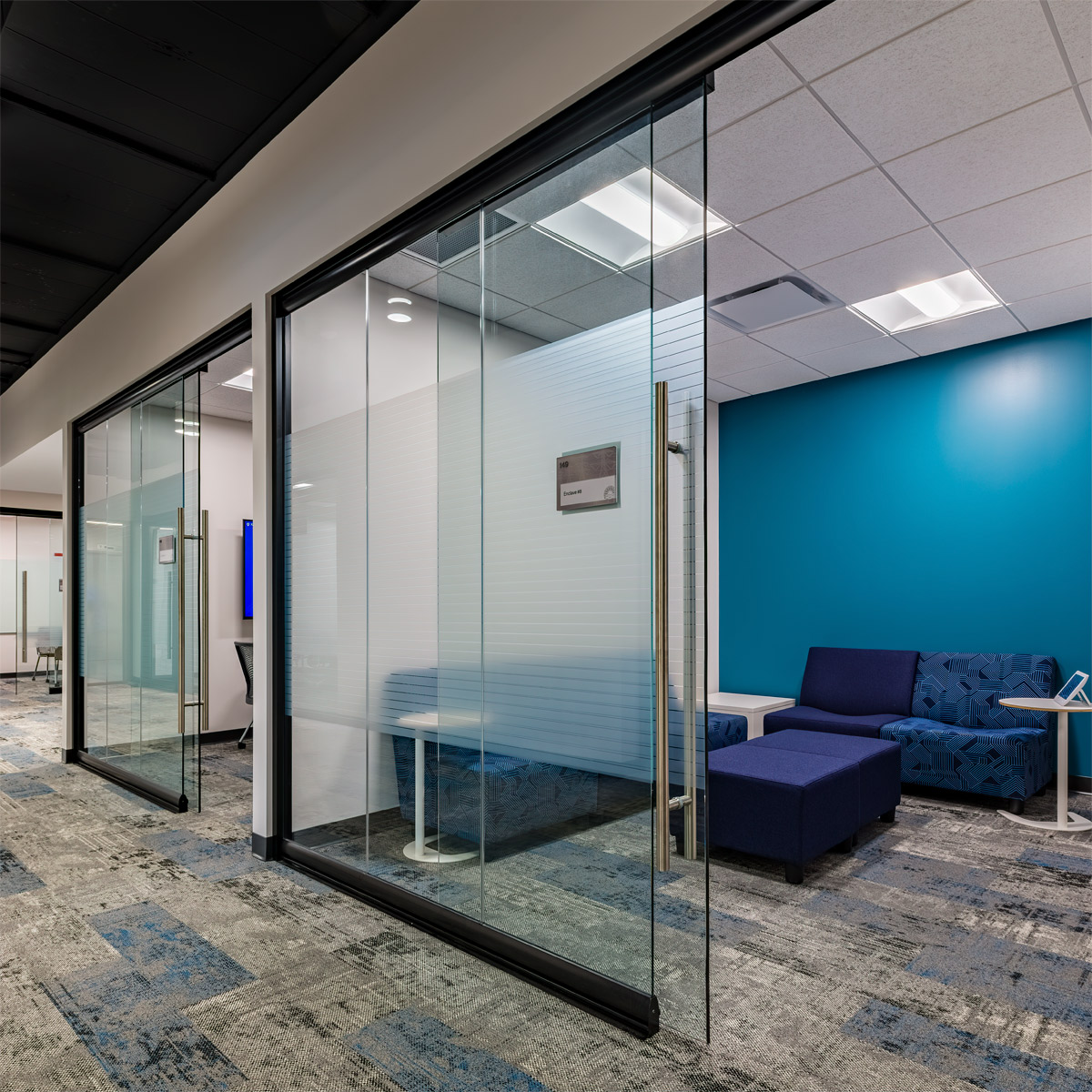 Product: View Series
Market: Corporate
Wall Frame Finish: Black Aluminum
Photo Credit: Michael Firsich Photography
Description: Office fronts are full height glass walls, 3/8″ clear tempered glass, center mounted (single pane). Doors are sliding frameless glass with 48″ non-locking barpulls.
See more View Series Images