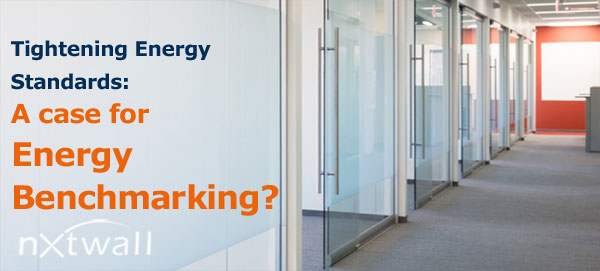 As if staying on top of building code changes was not enough to keep facility managers hopping, recent mandates for maximizing building energy efficiency has added another level of complexity. Commercial property owners are now required by law to disclose their building energy use in two states, one county and 14 cities in the United States and the numbers are growing.
Always in the forefront in architecture, the City of Chicago adopted a Building Energy Use Benchmarking Ordinance in 2013. The goal to achieve transparency of energy use and create a more livable, competitive and sustainable city has been augmented by a healthier environment and economy for the city. Chicago's 2015 Energy Benchmarking Report, includes all of its 77 neighborhoods. Of the more than 1,800 properties reporting, energy performance was above national median levels. On a bittersweet note, the 2015 data also identified missed opportunities of which the reporting buildings could adopt to save $100-184 million in Chicago per year.
Benefits of Energy Benchmarking
improved awareness of energy use and costs
increased access to energy use information
adoption of cost-effective energy efficiency improvements
environmentally friendly choice
Unless you're one of those rare statistics-junkie facility managers, the idea of adding another governmentally mandated report is as attractive as a swim in Lake Michigan in January. There is good news in all of this, however. Lease-tenant, institutional and owner-occupied buildings have already been working toward green building practices, Energy Star certification and or LEED certification in new building or renovation projects for a number of years now. Energy benchmarking aside, every lease-tenant, building owner, and University in the country is seeking to support the sustainability of buildings, the reduction of energy costs, and increase of comfort for occupants.
"Buildings are the #1 energy consumer and CO2 producer" – U.S. Department of Energy (DOE)
As new construction and existing building renovations begin, sustainable solutions and products are at the forefront of planning. From the use of continuous insulation in exterior walls to block the elements, to the installation of daylighting glass demountable walls that adjust for changing environments, sustainability practices are embraced at every stage. It is these innovations and improvements in design and construction that will help meet tightening energy efficiency standards.
Steps for Building Energy Efficiency
evaluate the existing Building Energy Asset Score
identify efficiency opportunities
obtain Core Performance rating or an Energy Star Rating for the facility
choose energy efficient materials and improvements
By defining building performance goals for energy and maintenance, owners and managers will save in initial costs as well as long-term operating costs. If you are building a new facility or upgrading an existing facility, you must consider interior components as well as the building envelope for building energy efficiency and maintenance demands.
Energy Efficient Solutions for Commercial Spaces
use of renewable energy sources
high efficiency HVAC and control system optimization
LED lighting options
daylighting with exterior and interior glass walls
exterior walls with continuous insulation and air barriers
building automation systems
management of appliances and office equipment
plug load control
shared workspaces and shared equipment
Internet monitoring of equipment such as smart thermostats
As energy efficient practices and equipment are placed in use, monitoring and reporting can help identify what's working, track budgets, and recommend alterations. Commercial, educational and municipal building managers and property owners may consider organizing an energy team to assist with monitoring. The energy team can be responsible for planning the energy program, implementing, evaluating and maintaining momentum.
Whether your facility is in a city that mandates energy benchmarking or you're preparing for the 2030 challenge to achieve carbon neutrality, building energy efficient practices today will protect all of our tomorrows.