Demountable walls offer many benefits, including flexibility and affordability. Smart facility managers are already aware of what they can gain by choosing movable walls /partitions over traditional drywall. If you're new to the field, or are considering switching to a system like our Flex and View wall series, here are some of the reasons why demountable partitions are the most affordable options for your business.
Adaptable configuration allows the best use of existing space.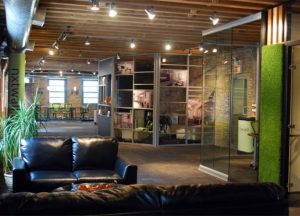 In a perfect world, every building or facility would be precisely suited to the needs of its current users, without requiring any re-build or re-design. Unfortunately, many facilities are built to generic specifications to accommodate a broad range of requirements. It's not often possible, nor desirable from a cost/benefit point of view, to start from scratch for each new project.
Instead, a facility manager is expected to work within the parameters of the existing architecture. He needs to carve out a solution that meets the needs for functionality and good design, at a minimum investment of time and money.
This is where NxtWall's flexible wall series shine.
Demountable walls are fully adaptable to any building configuration and architectural condition. It doesn't matter if you're dealing with exposed ceiling joints and utility conduits, uneven floors, or odd-shaped open spaces.
We build to fit. Such adaptability allows you to use your existing space without expensive renovations.
Quick install gets you back to regular business faster.
Time lost in putting up your office walls means time lost in actually being in business. Our streamlined process saves you time, and thus cost, during the construction of your ideal work space. There is minimal interruption so you can go back to what you need to do as quickly as possible.
Click here to watch a video showing the entire process from design to installation.
Multiple finish options have broad application.
Beyond providing flexibility in configuration options, demountable walls also offer a wide variety of choices in material and paneling. This allows us to customize movable partitions for any industry or application.
Whether you need solid wood panels, clear or decorative glass, whiteboard, or tackable fabric-covered walls, our finish options give you unmatched flexibility. The endless possible combinations allow you to design the exact environment that fits your business requirements and atmosphere.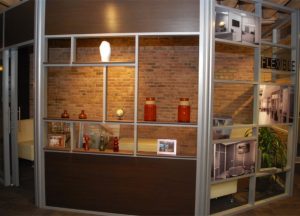 Reusable components eliminate disposal costs.
Movable walls allow facility managers to quickly and easily adapt a space for a particular tenant. Whether it's to create a new conference room or divide an open space into individual offices, classrooms or rooms for individual healthcare patients, the change can be completed without the messy affairs and costly disposal that accompany traditional builds.
Unlike single-use drywall, demountable wall systems are completely reusable. Our installations can be easily re-arranged, repurposed, or recycled as the needs of a business change or as new tenants move in.
While the flexibility and architectural possibilities of movable walls appeal to design professionals, their affordability as functional and attractive partition systems is often what sets them apart for facility managers. They are the perfect field-adaptable solutions for customizing any space today, while keeping future expansion easy and cost-effective.